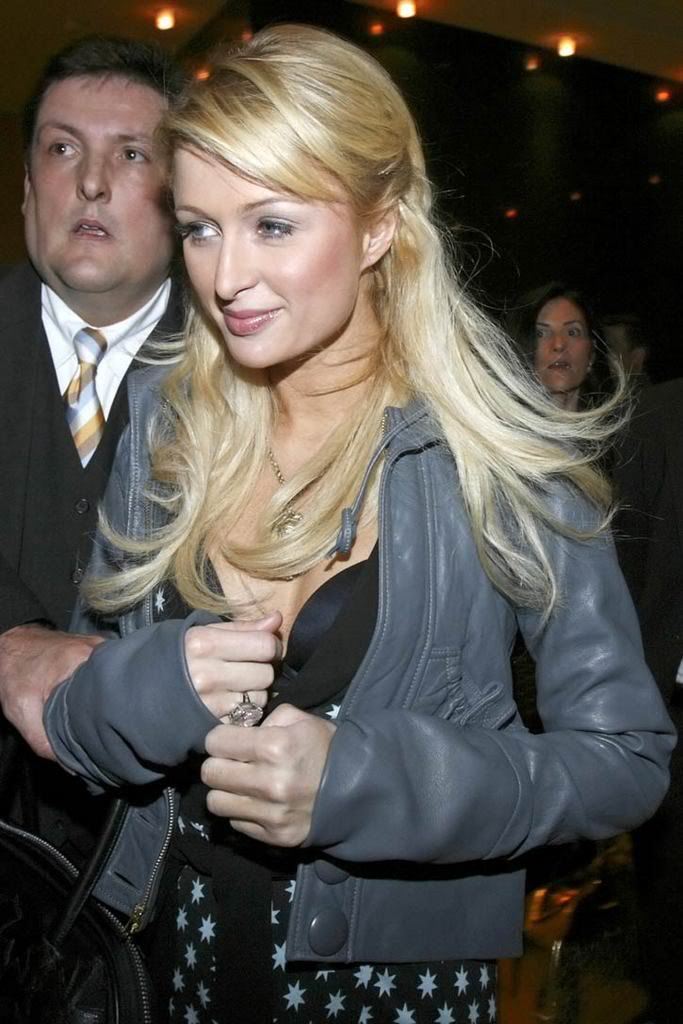 Paris Hilton is in Vienna planning to attend the illustrious Vienna Opera Ball. When she cruised by the mall. Mistake. The crowd of onlookers started throwing trash.
Included in the items thrown were cigarette packs, tissues, and lipstick. Hilton later dismissed the incident as "no big deal" and said she loved her fans. She also ran into trouble in Germany yesterday because her passport had expired, and she needed the U.S. ambassador to Austria to vouch for her.
I'd a thrown some tampons, Valtrex, and a VHS tape just to piss her ass off.
Source: Superficial